​The Professional Support team here at Charterhouse know that Executive Assistants are crucial to businesses as they help increase productivity, manage time more effectively, and enable executives to focus on high-level leadership and strategy functions. They are known as the jack of all trades in organisations and can often be mirrors to their leaders, being a liaison between their senior executive and the rest of the team.
What we continue to see across all industries is that the success for executives' assistants comes with a vision and consistent goal setting. We love to see people nailing their job and performance reviews by setting SMART goals. To help you make the right step forward, we are to help you set some meaningful and effective goals that will make your boss go "Wow!"
Here are some tips to get you started:
Create themes for your goals: Let's start by thinking about the general aspects of your day-to-day professional life and how you want to improve. Do you want to be more organised? Do you want to improve your communication skills? Once you have identified these themes, you can start setting SMART goals that align with them.

Align your goals with the company mission: It's important to make sure that your goals align with the company's objectives. This will help you prioritise your workload and use your time and resources more productively. Plus, it will make you look like a superstar in the eyes of your boss.

Improve your qualifications: Research Executive Assistant qualifications and identify areas where you can improve your skills and knowledge. This will not only help you set SMART goals but also make you a more valuable asset to the company.

Get outside feedback: Don't be afraid to seek feedback from your supervisor or colleagues. They can help you identify areas where you can improve and set goals accordingly. Plus, it will show that you are proactive and committed to your job.

Keep your goals easily accessible: Write down your goals and keep them in a place where you can easily access them. This will help you stay on track and motivated.

Understand the 'why' behind goals: It's important to understand the purpose behind each goal and how it contributes to your professional growth and the organisation's success. This will help you stay motivated and focused on achieving your objectives.

Keep track of progress: Regularly track your progress towards your goals and make adjustments as needed. This will help you stay on track and motivated.
​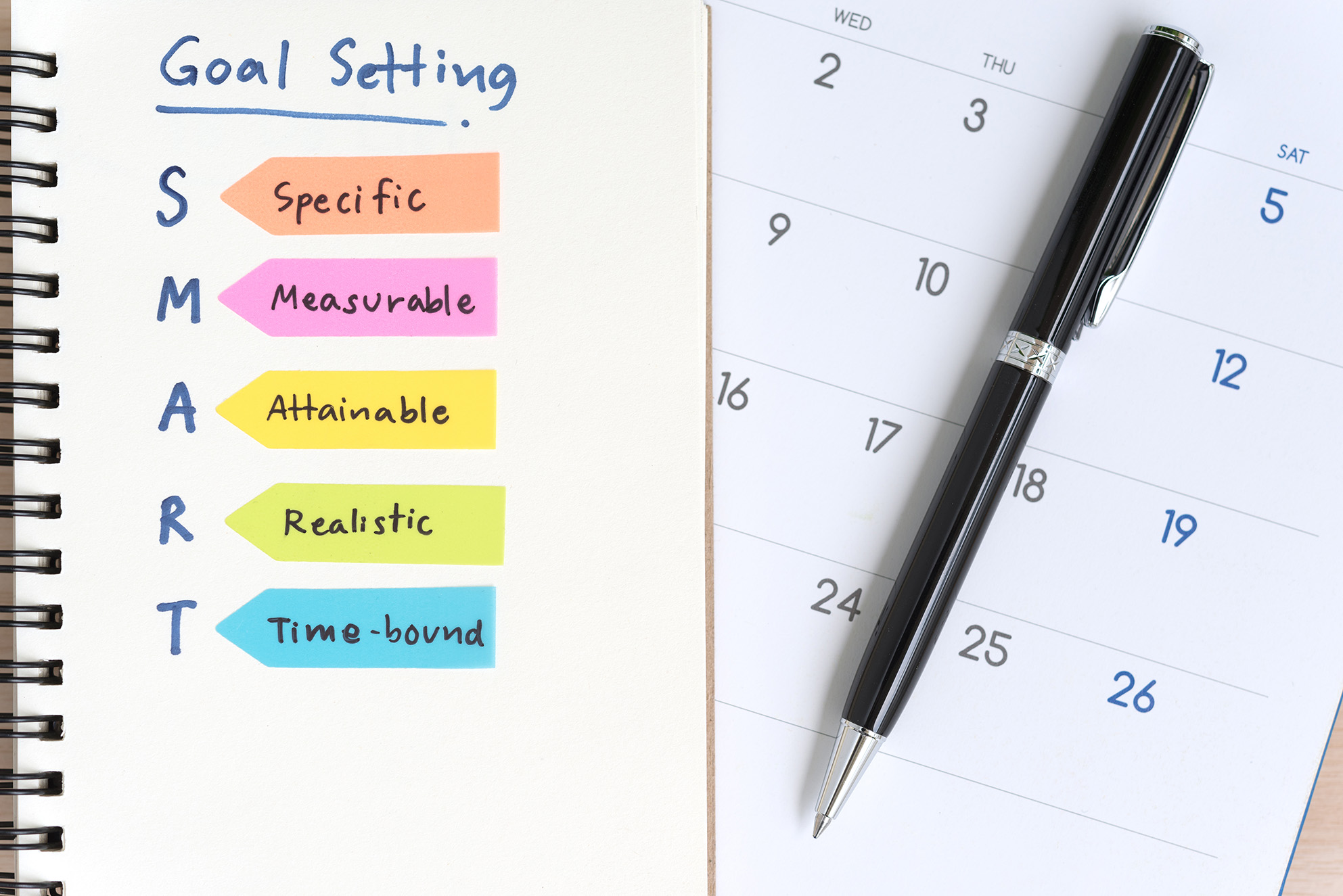 Now, let's talk about some examples of SMART goals for Executive Assistants:
Schedule a coffee or lunch once per week with a different colleague to get to know people.

Reduce office supply expenses by 10% by the end of the quarter.

Attend a public speaking course by the end of the year to improve communication skills.

Organize and manage schedules and logistics for quarterly Board of Directors meetings, finalized one quarter prior to the meeting.
By setting SMART goals, you can ensure that you are performing well in your role and contributing to the organisation's success. So, go ahead and set some goals that will make your boss go "Wow!"
The role of an Executive Assistant is important to the success of the executive and, as a result, the company. They perform more than administrative tasks; they are often the executive's "right-hand person" who enables them to advance company initiatives and goals. They filter and attend to the day-to-day functions that are part of the executive's role so that the executive can focus on the high-level leadership and strategy functions.
If you are looking for a role as an Executive Assistant in Sydney or Melbourne and beyond then register your interest HERE, or take a look at the latest jobs HERE.