At Charterhouse, we believe in building partnerships with organisations that reflect and reinforce our values and help us to make the world a better place.
We are also proud to support charitable organisations through a combination of active volunteering and fundraising initiatives.
Diversity Council Australia
Charterhouse has a formalised relationship with Diversity Council Australia (DCA), an independent not-for-profit body leading diversity and inclusion in the workplace. DCA currently has over 450 members, including some of Australia's biggest employers. Our membership provides us with access to unique research, dedicated resources for managing all aspects of diversity, as well as the opportunity to attend presentations and workshops. By working with Diversity Council Australia, we know we are building an inclusive environment where diversity is celebrated and supported in all its forms.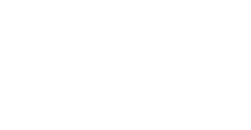 We are also excited to partner with Flare HR, a platform that enables. Providing access to hundreds of everyday savings at over 9,000 locations, Flare HR allows our employees to save every day with hundreds of well-known brands on essential and everyday expenses like groceries, food, fuel and health.
The platform making benefits easy and engaging
Our employees can access perks through their Flare wallet. From saving on their morning coffee to their weekly shop, they can tap into their benefits anywhere and anytime to enjoy real-time savings and discount storecards.
Charities
Each year, our people select a number of charities we really care about, which we then support through active volunteering and fundraising initiatives. In 2017, we were proud to raise $720 for the RSPCA and $550 for Cancer Council Australia. Some of our current projects include running an Easter art & craft session at Ronald McDonald House and raising money through a curry cook-off in the office. A team from our Melbourne office recently spent a day scrubbing swimming pools at Children First Foundation's Miracle Smiles Retreat, where children from developing countries prepare for and recover from life-changing surgery. We also support The Exodus Foundation, which provides meals for the homeless in Sydney's CBD, by volunteering with food preparation and service.
Recruitment Consulting & Staffing Association

The Code for Professional Conduct is authorised by the ACCC in Australia and recognised by the Commerce Commission in New Zealand. It demonstrates our commitment, as an RCSA member, to work to the highest professional standard. The RCSA provides it's members with free online training around the professional conduct code. The RCSA Code is supported by the Disciplinary & Dispute Resolution Procedures and an Ethics Management system which is robust and respected across the industry.​